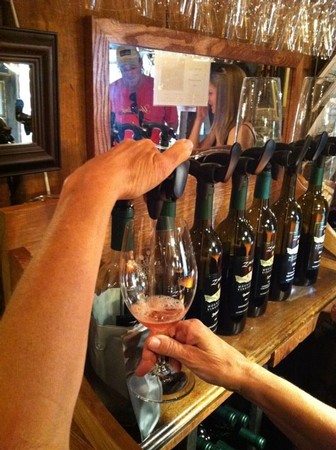 We've been getting a lot of "What is THAT?" questions in the tasting room this week. And by "that," people are referring to our fancy new Nitrogen system (made with love by Gary). Check out the picture above.
Why did we go this route? Well, this way we can guarantee that every bottle we open for you will be the best quality we can offer. Essentially, a layer of Nitrogen sits on top of the wine so that no oxygen is coming into contact with it.
Bummer for all of us working the tasting room though, no wine leftovers for us to take home. Ha!