winter 2019 Wine club Pick-up party
friday, dec 20, 2019
5 pm - 9 pm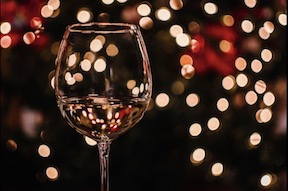 We have chosen a couple of our favorites to include in your Winter 2019 wine shipment; our 2017 Syrah and Syrah Port, which is perfect for the holiday season. These reds are bold, notes of spice, and full of flavor. You will want to slow down, relax, and reflect with a glass of Zucca wine in your hand. Savor these blends with friends and family; pairs easily with your favorite Holiday recipes.
We will have our tasting line-up with delicious food pairings, holiday music, and much more in our cozy tasting room. Please be sure to RSVP for this special event / 209-736-2949 or email info@zuccawines.com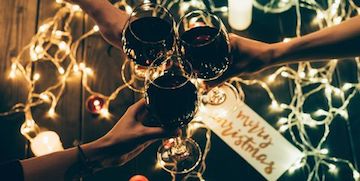 murphys open house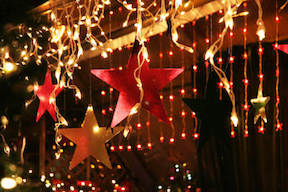 Celebrate the beginning of Christmas in Murphys with the annual Murphys Open House and Parade on Friday, December 6th starting at 5pm. The entire town will stay open late and be filled with holiday spirit.
Join us in celebrating the holidays with Carol's famous Syrah Port brownies, and Gary's hot mulled wine. There will be tasting in the Cellar, and wines by the glass in the garden next to the warm fire! To celebrate the holidays and cold weather, please come and join us in the warmth of the tasting room (before and after dinner); for some port, mulled wine, and a night under the lights and live music from the very talented Blue Sequoia.

We will be closed Thanksgiving and will re-open on Friday
We will be having our Black Friday Sale all weekend long, and offer 40% off a mix and match case of wine & 15% off all Christmas gift shop items. We will also be releasing our amazing Tawny Port this weekend as well. We only bottle 6 cases of the Tawny per year, so make sure to get your hands on a bottle if you havent already!
We cant wait to see you around through the holidays!
winter wine club 2019
shipping out soon!

Its that time of year again! We are happy to announce our wine club selections for the quarterly shipment. Our 2017 Syrah and Syrah Port will be the featured selections. If you have chosen to opt out of our port you will receive the delicious 2017 Petite Syrah. We will be charging December 11-12th so PLEASE make sure all credit cards and addresses are updated! Wine will be shipping out on December 16th.
Garden tasting flights!

As you may know, wine flights are avaiable in our garden, and this is the perfect time of year to enjoy that wonderful space we have. Saturdays we are open until 7pm, and our fire pits are now up and going, for those cool nights! So come on by and snuggle up with some wine in the Zucca Garden!