Fall 2019 Wine club Pick-up party
Saturday, Sept 21, 2019
6 pm - 9 pm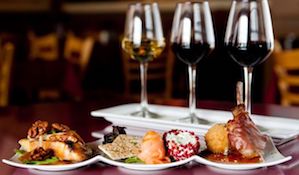 We have chosen a couple of our favorites to include in your Fall 2019 wine shipment; our "Papa," aka Papaverese, and the always popular Sorprendere. These red blends are bold, jammy, and full of flavor. You will want to slow down, relax, and reflect with a glass of Zucca wine in your hand. Savor these blends with friends and family; pairs easily with your favorite Fall recipes.
We will have our tasting line-up with delicious food pairings, music, and much more in our beautiful Garden under the stars. Please be sure to RSVP for this special event / 209-736-2949 or email info@zuccawines.com
Ps. We have our first ever Chardonnay released for this pairing as well!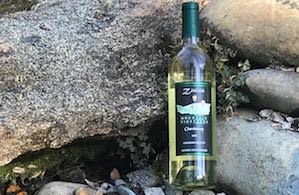 Harvest 2019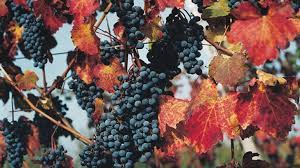 The summer is just about over which brings in an exciting time here at Zucca, our much-anticipated Harvest season! This has already been a busy time preparing and prepping, but the grapes will be harvested soon and we will be ready and waiting to make those delicious wines we all know and love. Heavy rain fall, early this year, has yielded plump juicy grapes, although harvest seems to be a repeat of last season, with a slow start and a fast and plentilful end.
NEW WINES ARE herE
And they are selling out quickly
We have released some of our new wines as of May 1st; Sangiovese, Barbara, Primitivo and Sorprendere. FYI the Sangiovese is a wine club only. So make sure to get your hands on it as soon as possible! Other wines to be excited about are the new Syrah, Petitie Sirah, and our award winning Papaverese (release date Sept 21st)!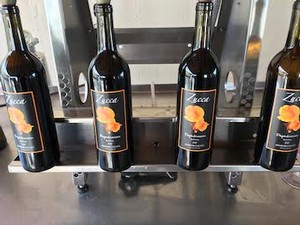 Garden tasting flights!

As you may know, wine flights are avaiable in our garden, and this is the perfect time of year to enjoy that wonderful space we have. Saturdays we are open until 7pm, and our fire pits are now up and going, for those cool nights! So come on by and snuggle up with some wine in the Zucca Garden!
New Adventures!
Carol & Gary Zucca will be going to Valencia, Spain, in November 2019, to investigate opening a "global headquarters." More info to follow.