18th Anniversary wine club bbq
saturday, March 23, 2018 - 12am to 5pm
bocce ball match - 6pm to 8pm
Come and join us in celebration, to the 18 years of being in our tasting room! Every year since the first, we've dedeicated this very special day to our wine club members/family alike. We invite you to join us for an awesome bbq, and to pick up your latest wine club shipment. As well, indluge on all the new releases that we've been hard at work, bottling for your enjoyment!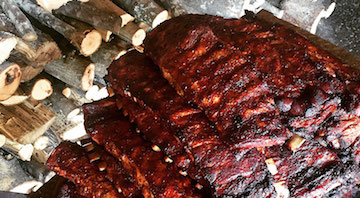 ---
---
Railtown benefit EVent : REcap



---
Thank you to all who joined us for this event. It was a wonderful time riding along with all of you! Next time, maybe we can get the train robbers to play along... as long as they dont take the wine! Great food and music were the finest finally of it all. Special thanks to the band Primitivo, for giving us such an amazing performance.


---
Bottling 2018
Bottling is coming to an end, and we are very excited to bring to you all of the new 2016 varietals!
To all who must know or to most that have known; we bottled 2 different Barberas this year, which by the way are AMAZING, and are flying off the shelves. Another vintage of Primitivo has been bottled, along with a small quantity of our lovely Petite Syrah (release dates TBD). The Sorprendere will be back on the line-up in no time, as well as swapping the vintage Syrah, Tesoro, and a first for us, Mourvedre.
---
Garden tasting flights!

Introducing our new wine tasting flight that you can enjoy in our garden! This wine flight features our entire line up; is available daily, and until 7pm Saturday night.
Starting on Saturday, November 24th for Black Friday our full tasting line up will be available for a tasting in the garden. Take full advantage of our garden without having to come back inside for the next wine on the list. The garden wine flight will be the same cost as our regular tasting.