Murphys Irish Days
Saturday, March 16, 2019
10am to 5pm
Each year on the third Saturday in March, thousands of people from Northern California and beyond gather in the historic gold rush town of Murphys to honor its Celtic heritage and to celebrate as only the Irish can. Its picturesque Main Street is filled with booths offering hand crafted items, original art, photographs, tasty food, wine, and other beverages.
Come and enjoy this day with us a Zucca! Tasting room open at 12pm and closing at 7pm that evening.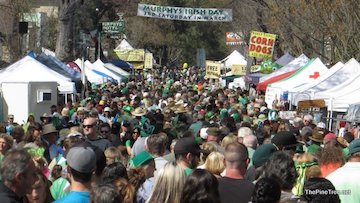 alchemy Winemaker Dinner
March 5th, 2019 at 6:00PM
Please join us for an evening at Alchemy, for our winemaker night this year! Alchemy will be featuring 2 of our wines and pairing them with food specials of their choice.
Dinner, live music, and $5 glasses of Zucca Wine!
We hope to see you there!
For reservations please call Alchemy at 209-728-0700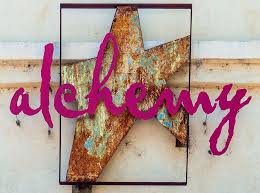 ---
Garden tasting flights!

As you may know, wine flights are avaiable in our garden, and this is the perfect time of year to enjoy that wonderful space we have. Saturdays we are open until 7pm, and our fire pits are now up and going, for those cool nights! So come on by and snuggle up with some wine in the Zucca Garden!
---
New Adventures!
Carol & Gary Zucca will be going to Valencia, Spain, in April 2019, to investigate opening a "global headquarters." More info to follow.