Summer Sale!
Get 30% off when you purchase 6 bottles or more of the 2011 Grenache and/or 2011 Malbec or 15% off when you buy 1-5 bottles! Wine Club Members, get 40% off when you buy 6 bottles or more or 25% off when you buy 1-5 bottles!
Stock up on one varietal or mix and match the three to take advantage of this incredible offer. Limited quanities available so do not miss the chance to take home some delicious wine at a steal!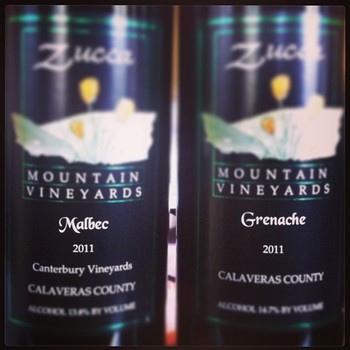 Rendez Vous en Paris 2015
May 16-29, 2015
What could be more perfect than 3 nights in Paris, 3 nights in Dijon, 3 nights in Lyon and 4 nights in Avignon? Adding 8 winery tours and tastings with two experienced winemakers! A detailed list of what is included in the price is available on our Adventures page.
Gary and Carol will be taking you on a two week adventure in France from May 16-29, 2015. Discover cities at your leisure or join the Zuccas on their explorations during free days. You will also enjoy great French food and learn from group wine tastings each night to discuss wine and daily adventures.
Taste Chardonnay from Chablis, Pinot Noir in a Burgundy style, Syrah from the Rhone and many more!
Savor the wine while appreciating the stories and facilities of small to large wineries hand selected by the winemakers, Gary and Carol.
Have questions?
Please email us at info@zuccawines.com or call Jody at 209.684.3278