17th Annual Wine Club BBQ
SAVE THE DATE - Saturday, june 24th
Join us for our 17th Annual Zucca Wine Club BBQ in the tasting room garden (431 Main Street, Murphys) on Saturday, June 24th from 12­-5pm. The Zucca and Patterson families will be cooking up their famous BBQ ribs to go with rice pilaf, strawberries and chocolate! The food is free for wine club members and their guests and $15 for the public. Pair your meal with our regular wine club free tasting in the Toscana Room or a glass of wine in the garden ($5 by the glass special for wine club members).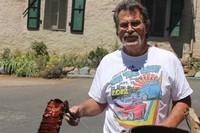 We will end the night with some "friendly" bocce ball games at the Murphys Park from 6:30-8pm. Can you form a team to beat the Zucca family and staff? Give it a try.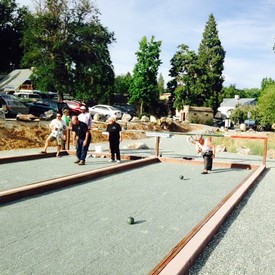 Release of the 2014 Syrah and 2015 syrah port
A new year brings new releases in the tasting room. Our fan favorites the Syrah and Syrah Port have made their long awaited return to our tasting line up. Both have not been on the tasting list in over a year! Come in to give them both a try or buy a bottle or two online to be shipped to you.
2014 Syrah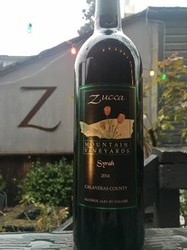 This Syrah is jammy, liquid heaven, with aromas and flavors of dark dried berries, luscious vanilla, and hints of chocolate and too many spices to name! A full-body and smooth tannins create the perfect winter wine. Share with family and friends for the holidays and create lifelong memories.
2015 Syrah Port
Our 2015 Syrah Port is a silky, rich wine with complex flavors of plum, raspberry, caramel and a touch of tobacco. Try it as a digestif, with chocolate or pour it over vanilla ice creams, fresh raspberries and shredded chocolate for dessert. It is a sweet wine for non-sweet wine drinkers. You'll love it!