3 Syrah Port Gift Pack
To give you a unique experience of trying three of Zucca's famous ports side by side, we have put together a three Syrah port gift pack for this holiday season. This is a wonderful opportunity to gift and compare a Reserve Syrah (Tawny) Port, limited edition 2010 Syrah Port and a newly released 2015 Syrah Port.
The three port gift packs will be available in our tasting room and online from November 25th through the end of the year or until supplies last.
Reserve Tawny Port
Our Reserve Tawny port is 11 years of greatness. Your senses are mesmerized with delicately presented tobacco, walnut, marzipan, sweet black tea, jam and vanilla bean. The finish is long and velvety with a touch of fumée. Just as the sea breeze chills and you thought it was time to turn in, you notice an essence of hazelnut that wraps you up like a blanket to watch the moon rise.
Syrah Port 2010
Hidden in the cellar for half a decade it is truly a dream in a bottle. Rich and velvety, this port bursts with flavors of dark cherries and rich dark chocolate on first sip and finishes with hints of vanilla, tobacco and caramel. Pair with rich cheeses or your favorite desserts for an after dinner treat.
Syrah Port 2015
Our 2015 Syrah Port is a silky, rich wine with complex flavors of plum, raspberry, caramel and a touch of tobacco. Try it as a digestif, with chocolate or pour it over vanilla ice creams, fresh raspberries and shredded chocolate for dessert. It is a sweet wine for non-sweet wine drinkers. You'll love it!
Holiday Sale!
It is that time of the year again when you need to think of something to get your relatives and friends for the holidays. Check a few names off of your shopping list by stocking up on your favorite Zucca wines during our holiday sale. Also visit our gift shop for additional gift items.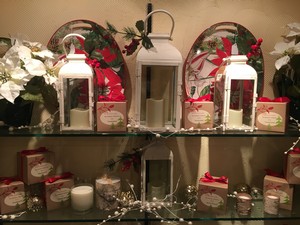 November 25th through December 4th all wine club members who buy 6 or more bottles will receive an extra discount and all non-members who buy 12 or more bottles will receive an extra discount. Shipping cost included when buying 12 or more wines.
Wine Club Members
40% off 12+ bottles
30% off 6-11 bottles
Non-Wine Club Members
25% off 12+ bottles
Buy now or order online for holiday gifts to be shipped at a later date (just leave your shipping instructions in the order notes or call Jody at 209-684-3278).