and the winner is...
The San Francisco Chronicle Wine Competition results are in and all five of our entries were presented with awards!
2014 Belle Nipoti won a Double Gold
2013 Cooper Barbera won a Silver
2013 DeWitt Barbera won a Silver
2013 Syrah won a Silver
2012 Sangiovese won a Bronze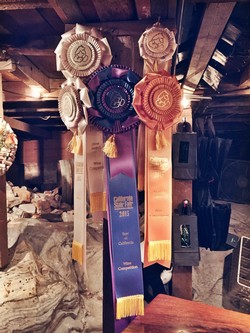 California State Fair Results
2013 Sorprendere won a Double Gold, Best of California, Best of Class of Region for a red blend
2014Belle Nipoti (rose) won a Silver and Best of Class of Region
2013 Cooper Barbera won a Silver
2013 DeWitt Barbera won a Bronze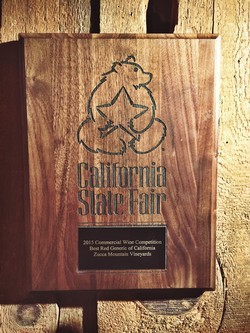 16th Annual wine club bbq - june 25th
Join us for our 16th Annual Zucca Wine Club BBQ in the tasting room garden (431 Main Street, Murphys) on Saturday, June 25th from 12­5pm. The Zucca and Patterson families will be cooking up their famous BBQ ribs to go with rice pilaf, strawberries and chocolate! The food is free for wine club members and their guests and $15 for the public. Pair your meal with our regular wine club free tasting in the Toscana Room or a glass of wine in the garden ($5 by the glass special for wine club members).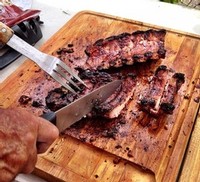 Our 2014 Sorprendere and the new vintage of Reserve Tawny Port will be released as well as special discounts on wine. Summer wine club shipments will also be available for pick up.
We will end the night with some "friendly" bocce ball games at the Murphys Park from 5­-7pm. Can you form a team to beat the Zucca family and staff? Give it a try.
FYI: The CWA's Passport Weekend (more recently Behind the Bottle) wine event has been discontinued. While we are disappointed to see the event end, we are excited to continue with our BBQ Wine Club tradition.
For more information please contact Jody at 209-­684-­3278 or jody@zuccawines.com.