Spain 2017
We are taking the wine club to Spain next year! We are headed to Madrid, Logroño (La Rioja region) Pamplona and Barcelona with stops to many wineries in between!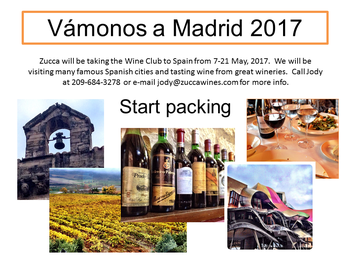 For more information or if you have any quesitons please contact Jody at info@zuccawines.com or 209-684-3278.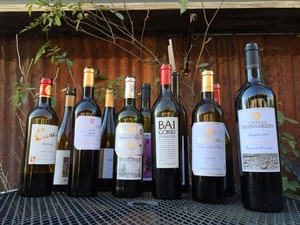 Harvest 2016!
Harvest is here! We started out the season with our Syrah from Canterbury Vineyards. The grapes were rich in color and balanced in flavor which is the perfect combination for an award winning wine.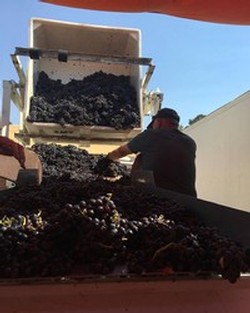 Keeping checking in here and on Facebook for the latest crush news.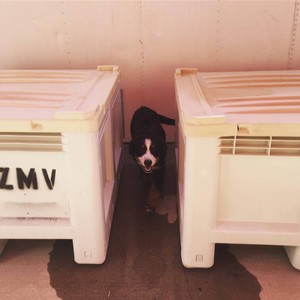 Daisy is quickly learning the ropes!